IPS were delighted to attend a signing ceremony today on the occasion of the Belgium Trade Mission to the UK.

The trade mission led by Princess Astrid was the first major trade mission after Brexit. The Belgian delegation consisted of more than four hundred people.

Our new partner Carfil Quality used the economic trade mission to visit the UK and sign the agreement with IPS. It is the first cooperation agreement for the commercialisation of the Carfil Nesting Cup since Carfil has been active in the life science sector.
The cooperation with the local partner provides enormous added value for both parties

Philippe Huybrechts – Carfil Quality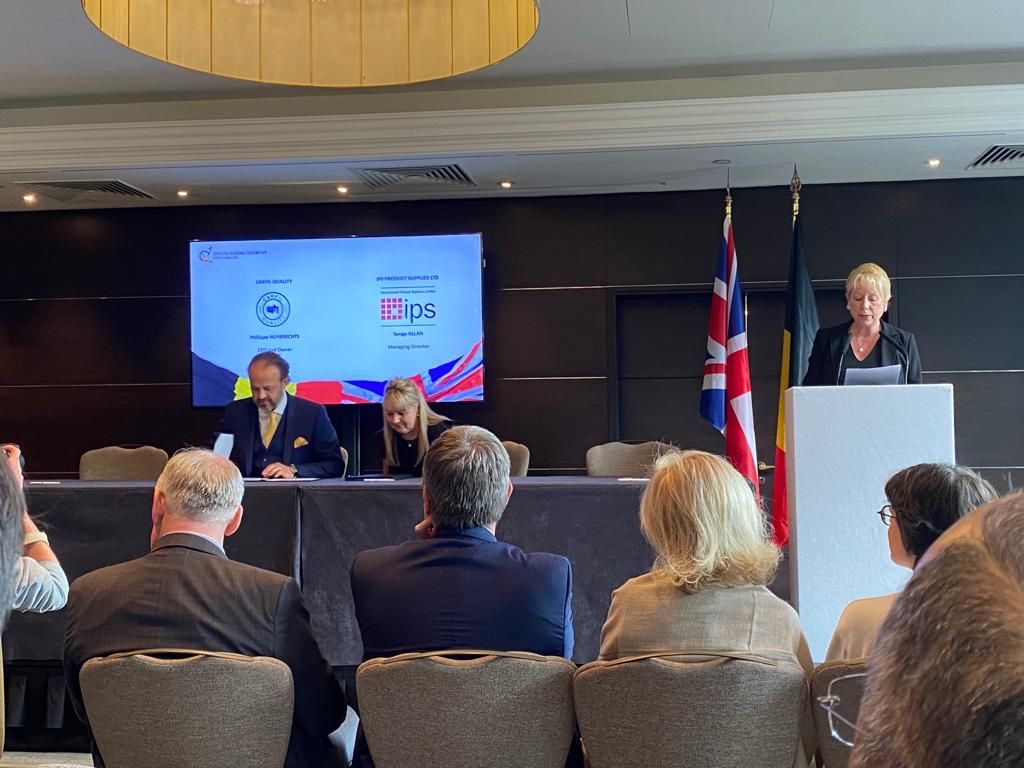 Presided over by HRH Princess Astrid of Belgium.